Watch the video to learn more
UPROOT POVERTY is an established and recognized 501[c][3] charitable, secular, and non-political organization devoted solely to uprooting poverty worldwide by helping individuals and their families living in poverty to transform their lives. Our mission is assisting individuals and families worldwide to overcome detrimental financial, educational, and medical obstacles to transform their lives.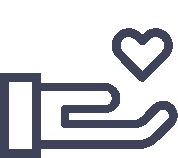 "Never doubt that a small group of thoughtful committed citizens can change the world. Indeed, it is the only thing that ever has"
We have helped beneficiaries in three countries.
We have kept our promise by using 90% of money towards programs.
We have currently helped 19 beneficiaries.